"Excellence in design"
We come to your home with designs to provide a full quote service and site inspection.
About The Leadlight Workshop
Established in the mid 1980's The Leadlight Workshop has served in the Brisbane area continuously for over 30 years. Owners, Artist and Craftsmen, Callum Campbell and Darren Nolan have had over 16 years experience, having been trained by masters of the craft, now retired. Our meticulous detail and careful workmanship can be seen in the many Churches, Hotels, Public and Private buildings that are restored and maintained by The Leadlight Workshop. We create period Leadlights and Stained Glass to compliment the older charming and traditional home, and we make modern original designs to suit the more contemporary residential and commercial buildings.
Meticulously we repair any damaged, frail and deteriorated leadlights back to their former glory, matching glass patterns and colours wherever necessary.
As Artists and Craftsmen we are passionate in bringing your ideas and expectations to life in the exciting medium of glass and lead. Working closely with you we progress from the initial design, to colour, texture and glass choice, and then through to the finishing and installation of your leadlight. We continually achieve the highest possible quality in handcrafted leadlights that will enhance your home and bring years of enjoyment.
The Leadlight Workshop stand behind all workmanship, which is your Quality Assurance.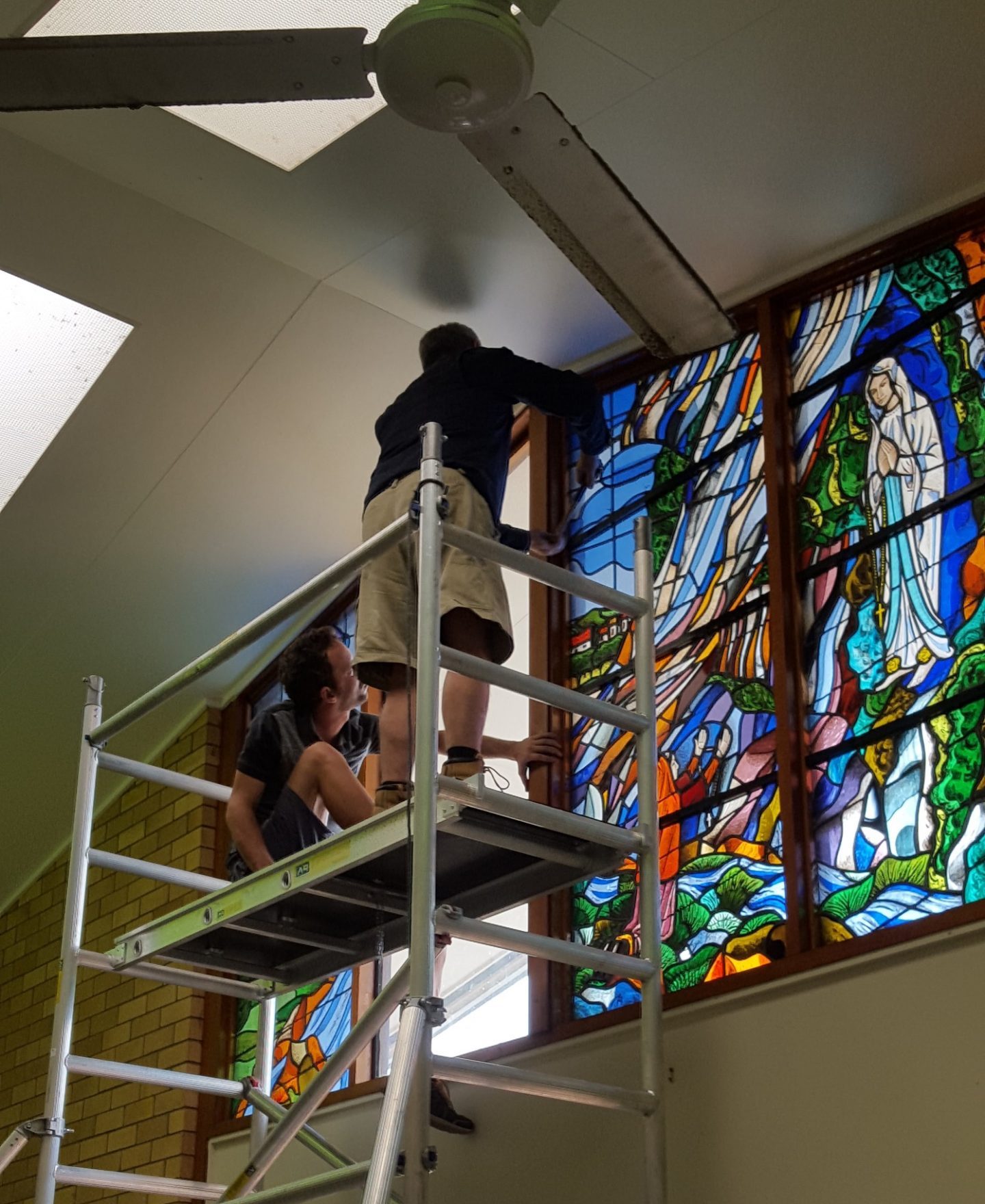 29 Siemons Street, One Mile, QLD 4035
0412 578 274
info@leadlightworkshop.com.au